Movement Advocate
Movement by MF
Movement by MF was founded by Margarida Ferrao to teach mindful exercise and movement. Her methods empower individuals regardless of age and genetics to regain balance in their bodies through the power of strong, lean muscles.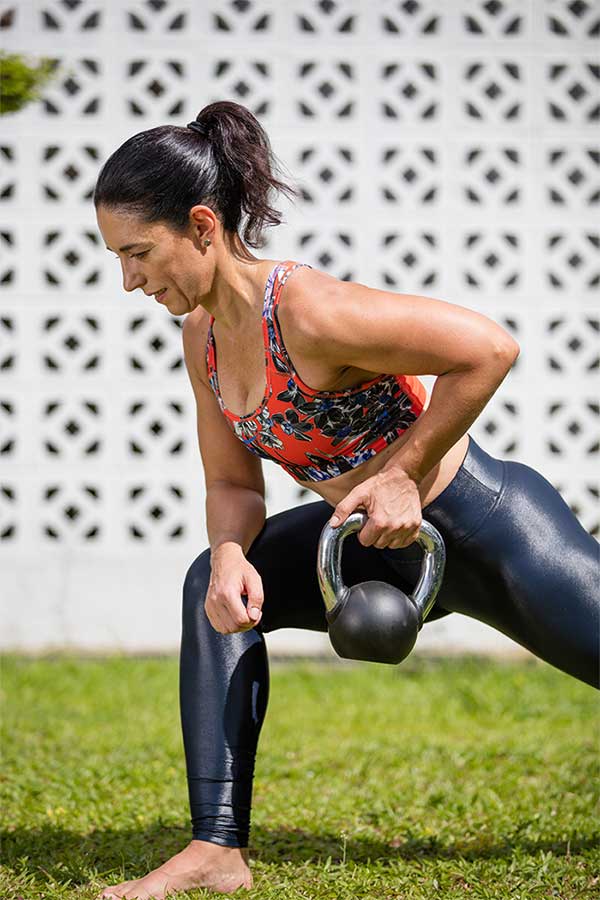 Services
Services she
offers
Keiko
I very much enjoy my Pilates classes with Margarida. She focuses on different movements each time she instructs and provides very clear guidance, which is perfect for newcomers as well as those that may have attended previously. You can tell she takes great pride in her class; paying close attention to her class members' needs and abilities, and personalizing on a 1-on-1 basis so the level is challenging but not over intimidatingly. Thank you Margarida:-)
Ricarda Simon
Margarida is an extremely gifted personal trainer and pilates instructor. The first thing you notice about her is her endless energy, high spirit and the good vibes she is transferring on to whoever she trains. She has a passion for people and this passion combined with her love for movement make her so much fun to be with - and almost lets you forget about the exercise and sweat you are going through! Through Magarida I for the first time really fell in love with and stayed with a specific exercise - pilates. The way Magarida knows and reads your body and communicates with you on what to do next and what to expect makes the entire class - whether group or one on one - a super enjoyable one and you can really see yourself progressing. Back aches are a thing of the past as long as I keep up my regular classes. I am forever grateful to Margarida for showing me that a gym can be fun and something to really look forward to!
Matthew Jacob Smith
"I've taken Pilates with Margarida since 2016; my flexibility, core strength and balance has improved greatly. Her instruction has helped correct my posture and improved the rotation in my golf swing. Margarida has spent her entire career in fitness and this dedication shows in her ability to keep up to date on the latest fitness trends and communicate effectively to the student on implementing the various exercises."
Anna Alisjahbana
What can I say? I simply love your classes, that I am so glad to have found you! I like the way you explain my problems and always managed to help me understand the way my body works. If I am out of tune when i come to class, you fixed me and put me back in order. You straighten me up when I am a bit crooked or off balance and made me aware of how I move, taught me how to deal with stiffness and tell me it's not just me. You seem to know what to do with me no matter what happens. You always ask me how I am and you tailor our training to suit. I learn to be patient when nursing my injuries and learn all the wonderful moves that you make me do so I can start my day right after every training! Which is why I think you are great for me! Whether we do Pilates, work out with weights, do cardio, I know I am in good hands. Thank you! Cheers!
Tina Wong
As a breast cancer survivor who just completed her treatments, I was eager to improve my fitness level. Working out with Margarida was the best decision I made. She was extremely patient with me, pushing me to my best ability whilst working around the challenges I faced from the side effects that I was still experiencing from the chemotherapy. I had one-to-one sessions with her and also attended her group classes. Her sessions are always very fun as she has a superb sense of humour and I would often look forward to attending her sessions. I am definitely stronger and fitter today because of Margarida. I even completed my very first 10km official run and also participated in dragon boat races!
Angeles Herrero
At Margarida's classes you are always taken care off, your posture, your level of fitness and special conditions always considered. I always feel safe attending her sessions, and not to mention you can tell the workout was good after the class.
Lei Liam
Margarida has been a great trainer who inspired me in the regime of exercises. Each session, personal or group Pilates, with her have always been fulfilling and rewarding. I feel totally fit in both physical form and in mental health. Looking forward to her sessions always. Thank you very much for doing a great job!!
Victoria Phillips
As a fairly active woman, I've historically been interested in more high intensity training, circuits, weights etc. However with a regular niggling lower back and very tight hips, I'd been encouraged to try Pilates and I am so pleased I have found done so and Margarida. Pilates, when done right, is fairly brutal - the control required and ability to target/activate specific muscle groups is a challenge in itself but Margarida is incredible in explaining how to isolate and control different movements. My strength and posture (which I'd thought were pretty good already!) have improved in a short period of time and the back pain is non-existent. Highly recommend Margarida as a trainer - you will be challenged!!
Sara Lee San Jose
Consummate professional who blends the technical aspects of sports science with a fun, challenging and never-boring training. Margarida is truly invested in how your body is progressing, she is continuously creating ways to address specific training goals and needs. Would recommend to anyone who is committed to seriously taking care of themselves.
Weena Chua
I feel that it's a special experience practising Pilates with Anna for the first time. I like her style, clear and simple instructions and enjoying an element of fun while doing the stretches.
Rachel Flynn
Having never tried Pilates before I didn't know what to expect from trying out an intro session with Margarida. A few months on with one Pilates session per week I feel stronger than I have very been. My overall movement has been vastly improved as well which has a knock-on effect to my other training. The engagements learned are carried into my other workouts, improving form and control. Thanks Margarida for introducing me to Pilates. When I think of where I was in January to now there is no comparison!
Francesca Leighton
Margarida is my bodies Best Friend! She builds up such strong relationships to understand you, your goals and frictions so she can better coach and support be it through training, strength work or recovery and restoration. Her knowledge is so vast that every session brings something new so you can never become complacent or bored and she is super passionate out her work and her people! Whether you are new to exercise or a pro, Margarida has a very agile and empathetic style - she knows what you'll be facing and feeling and this is really important. What's more you'll have some great conversation if you want it... and always those important words of encouragement. Margarida is that person who is truly at her best helping people achieve their fitness goals however big or small'
Rosabelle Chua
Pilates with Ana is never a dull moment! She's not just technical, but she's really conscientious about how one's individual mobility is different from another. Her sessions are progressive, which is great for getting the body adjusted and stronger. It's great to be able to vary my routines with her from mat work, ladder & arc barrel, reformer and a whole host of other equipments that she'll have ready on hand. She may put me through the toughest routines but she'll be there closely guiding me and making sure I'm doing it right. The best thing with Ana is that she makes each session always enjoyable - even as my abs are burning like crazy
Julie Moseley
I love my weekly 121 Pilates session. I really look forward to it, especially if I'm aching after the gym. Margarida makes the sessions interesting and fun. I still have a lot to learn but I can see I've made progress in the last 12 months. Highly recommended!
Sorry, no posts matched your criteria.